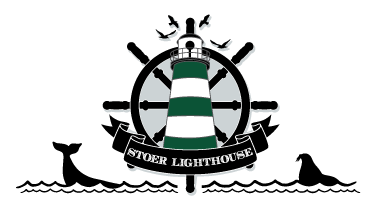 A fully furnished Self Catering Lighthouse located on Stoer Head, north of Lochinver in Sutherland, North West Scotland.
Our image gallery is composed of photographs taken in Stoer Lighthouse and the area surrounding area it.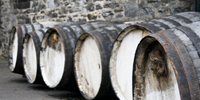 There's plenty to entertain the whole family during your stay at Stoer Lighthouse. From Vistor Centres & Stoneware manufacturers to Lochinver's renowned fish market there's plenty to choose from.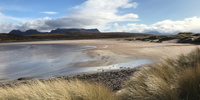 Stoer Lighthouse is the perfect base to explore the picturesque surrounding area it and beyond. The lighthouse is situated 12 miles from the Lochinver, the second largest fishing port in Scotland.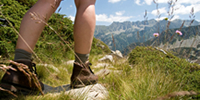 Stoer Lighthouse is ideally situated for those who enjoy coastal walks, hill walking, geology, kayaking, fishing and bird watching. The cliffs located below the coastal path are a haven for nesting sea birds.
Accommodation at Stoer Lighthouse
Enjoy a unique experience at Stoer Head Lighthouse. The keeper's house has two apartments one on the first floor and the second on the ground floor, each with 2 twin bedrooms, accommodating 4 people in each apartment. Both can be rented at the same time to fit 8 people. The keeper's apartments are fully equipped with a separate bathroom, lounge. Wi-Fi internet is available at Stoer Lighthouse.
Stoer Lighthouse is Eco Friendly
Here at Stoer Lighthouse we are committed to working in a sustainable way. Some of the ways in which we strive to achieve this are:-
Using local labour to build, to renovate and to maintain
Using Low energy light bulbs
Using Fair trade and eco friendly cleaning products
Providing info for cycling, walking, boat trips
Using localy made ceramics
Suppling a diary for guests to record sightings of wildlife, birds etc
Trying to create a sustainable and low impact environment
Joining local beach clean efforts